M2Smart®SE Industrial Handheld Receives New Certifications and Modules
New UHF RFID and Operating Modules Available!
Already in 2019, Baden-Württemberg-based ACD Elektronik introduced the mobile handheld computer M2Smart®SE to the market. Originally designed as an industrial handheld with a plug-in keyboard, the development of the first RFID module for the device followed in 2020. Modules can be plugged in via a patented sliding mechanism. These include UHF, HF, and LF modules as well as a long range scanner. The handheld is certified for use in Europe, the USA and Canada, and most recently China. A new module for short-range reading of UHF RFID tags and a module for wireless system operation have been available since mid-2022.
Modularity and Security for the Industry
Modularity and high security are the two main features of the M2Smart®SE. The module change is easy and possible without tools. By plugging in the modules, the M2Smart®SE turns from a barcode reader to an RFID reader within seconds, for example. Both touch and keyboard operation is possible.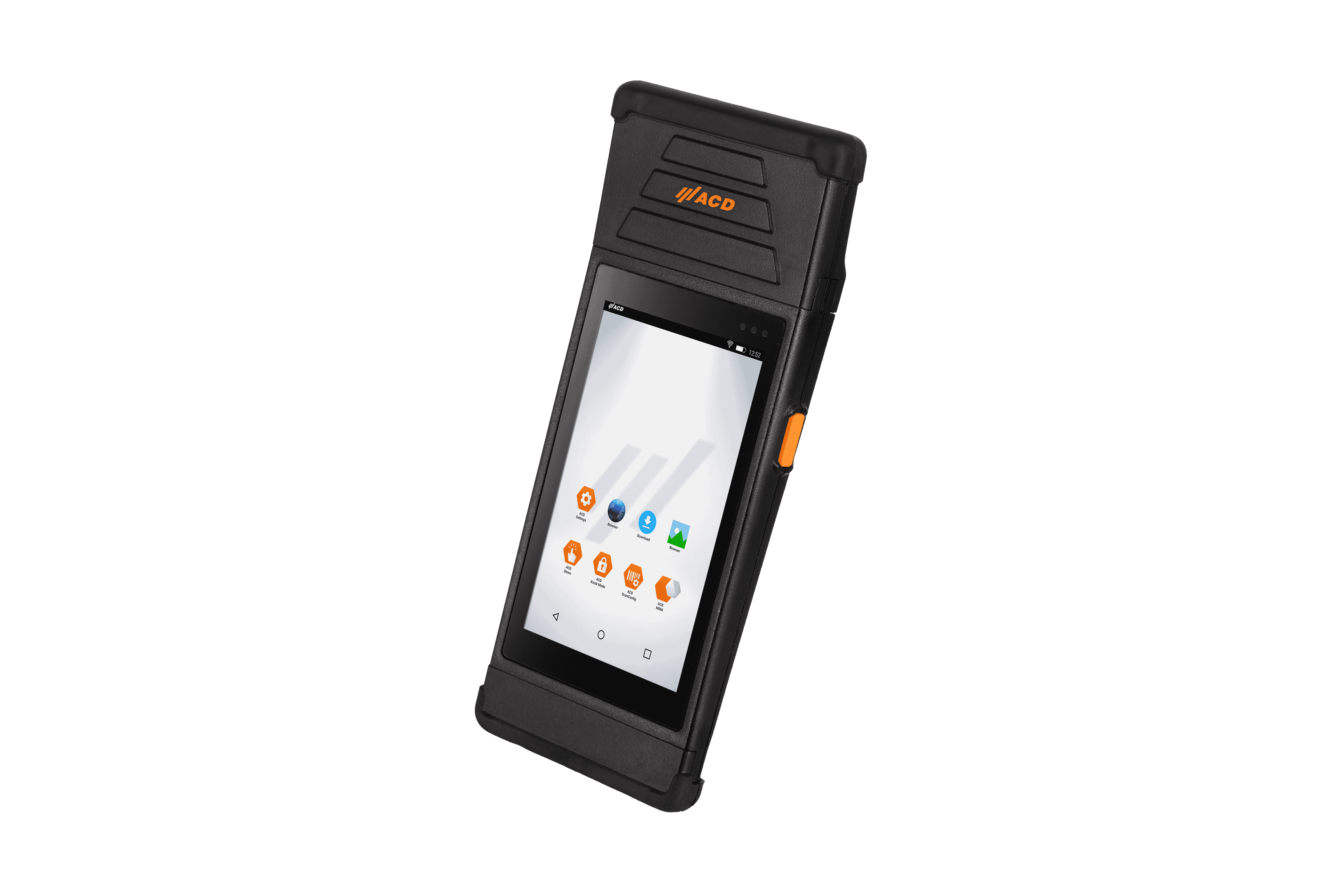 The handheld uses the Android™ Industrial+ operating system specially developed by ACD Elektronik, which is based on Android 9. The upgrade to Android 11 will follow before the end of 2022. The special feature: Google Mobile Services will be omitted, preventing data leakage to third parties. The operating system increases security for use in industry.
Individual Requirements for the Industry Implemented
The M2Smart®SE is designed for use in industrial applications. These include production and warehouse logistics including incoming goods inspection, posting and picking of goods at goods issue. Depending on the required RFID frequency, the handheld is expanded with different modules. These have specially developed antennas, for example.
"Customer-specific requirements for the M2Smart®SE are also implemented in small to medium quantities," explains Thorsten Kächele, Industrial Solutions Sales at ACD Elektronik. "Basic modules are available, and the implementation of customer-specific modules is also possible – with UHF, HF and LF RFID, for example. In addition, the M2Smart®SE is also supplied as an OEM product. Customer's own electronics can be easily integrated into the modules."
"Currently, a project for the service area is in the development phase. The new module will be used to parameterize products using sensor technology," adds Andreas Zwißler, Managing Director of ACD Elektronik GmbH. "The modules and the base unit are built with industrial components that can withstand long service lives of up to thirteen years. Product and spare parts availability is also guaranteed for a correspondingly long time.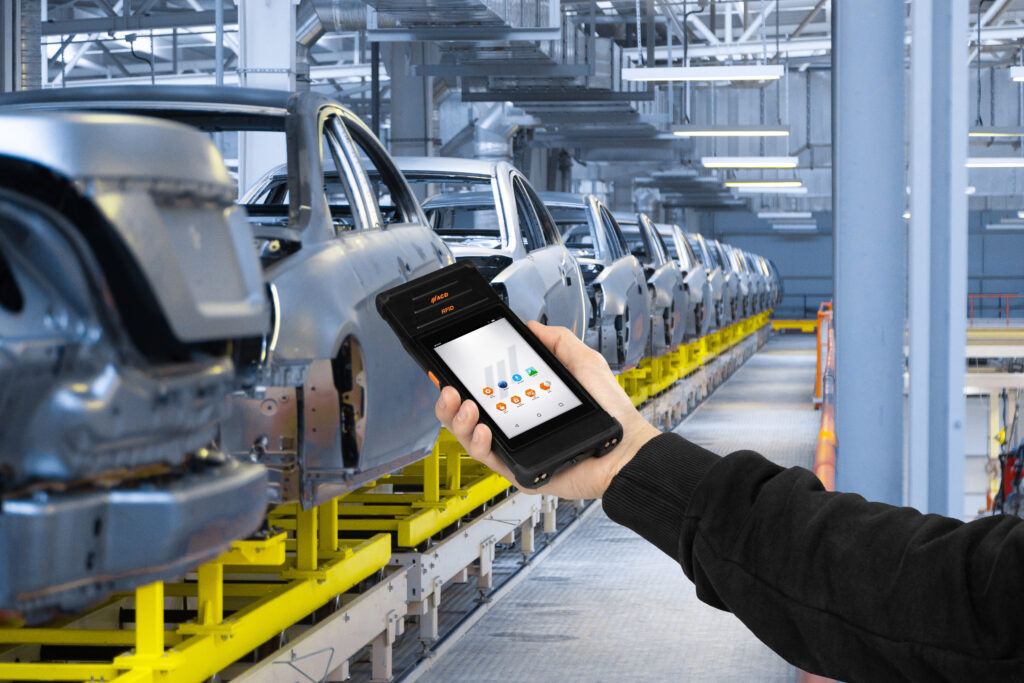 New UHF RFID and Machine Control Module Introduced
The versatility of the handheld was supplemented with two additional modules in 2022. A UHF RFID module for individual reading and a module for plant operation are newly available.
New UHF RFID Module for Short Distances
"The M2Smart®SE is particularly interesting for users who want to cover different technologies or requirements with just one terminal device," emphasizes Andreas Zwißler. "The new UHF RFID module, for example, is designed for reading UHF RFID tags at short distances. It was developed in cooperation with a leading global tire manufacturer, which tags car tires with RFID. Each tire can be individually detected at a range of five centimeters. For the inventory of multiple tires, another UHF RFID module can simply be plugged in, which enables pulse reading at a range of up to six meters."
Wireless Plant Operation with the M2Smart®SE
"Another new development is a module for system operation. This has an emergency stop and a three-stage enabling switch," explains Thorsten Kächele. "Wired systems have been used for plant operation for many years. With the M2Smart®SE, the operation for machines, vehicles and plants of all kinds can be mobile and safe."
Contact the experts at ACD Elektronik and learn more about the M2Smart®SE!