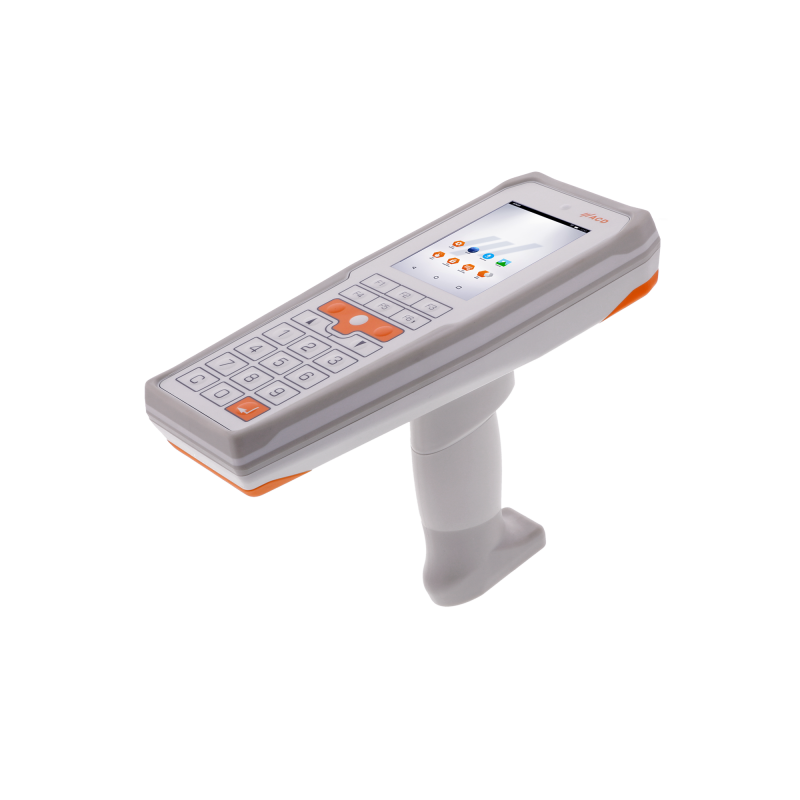 M266SE Pharma
The Mobile Handheld Computer M266SE Pharma with Android™ Industrial+
Developed especially for the high hygienic requirements in sensitive production areas (such as clean rooms or the pharmaceutical industry), the Mobile Handheld Computer M266SE Pharma now also offers the Android™ Industrial+ operating system, a robust and smart solution for mobile applications. The M266SE Pharma is especially well suited for material tracking (track & trace) in the pharmaceutical industry and other sensitive areas.
Product Information
M266SE Pharmaceutical
The M266SE Pharma features the following key data:
Washable membrane keyboard with antimicrobial coating and a matching housing
Six freely assignable function keys
Additional keyboard layouts (on request)
Protection class IP65 (protection against dust and sprayed water) with longer service life
Ambient temperature as low as -20 °C
Tested compatibility with commonly used cleaning and disinfecting agents
Problem-free work in the pharmaceutical industry
Reliable and modern Android™ Industrial+ operating system
Powerful processor
Long battery runtime
Easy device management with different Mobile Device Managers
Various software products including EasyToConfig
Technical Data
All data at a glance
System
NXP® i.MX6 Dual Lite, 1 GHz (DualCore, Cortex A9)
8 GB Flash, larger memory optionally available
1 GB RAM, larger memory optionally available
Device
Housing: ABS
Protection class: IP65
Dimensions: 224 x 92 x 36/157 mm (L x W x H)
Operating temperatur: 0 °C to 45 °C/32 °F to 113 °F (short-time: -20 °C/-4 °F)
Storage temperatur: -20 °C to 70 °C/-4 °F to 158 °F
Barcode scanner
1D scanner SE965 (integrated in housing, scanner key inside grip)
Interfaces
WLAN according to IEEE 802.11a/b/g/n (2,4 GHz/5 GHz) incl. BT-compatible close range network
WLAN Security: WEP, WPA, IEEE802.11i (WPA2),WPA2-PSK, Personal and Enterprise,
802.11x: PEAP-MSCHAPv2, EAP-TLS
microUSB (intern)
Display
3.5″ color TFT display with LED backlight, 240 x 320 pixels, 640 cd/m²
Status LED
Resistive touch screen, minimum surface hardness of 3H
Keyboard
Washable membrane keyboard with antimicrobial coating and appropriate housing
21 keys incl. 6 function keys
Power supply
Change battery, li-ion with 24.5 Wh (3,400 mAh/7.2 V)
Docking station
Product Equipment
Accessories
DS266 charging box
This docking station is a battery charger and a PC-connection at once.
M266xx mounting bracket
Mounting bracket for the M266xx
The mounting bracket can be mounted on the mesh cart.
A magnet is used to fix the mounting bracket in place.
Similar Products
Products that might also interest you
ACD Gruppe
2022-06-28T15:43:41+02:00
Downloads
Files for download
https://www.acd-gruppe.de/en/mobile-devices/mobile-handheld-computer/mobile-terminal-configurator/