RFID
Discover our product range
Mobile handheld computers for industrial RFID applications with intuitive usability and numerous configuration options.
Discover our RFID standard products.
If you can't find a suitable device, choose from our modular system and create your individual RFID module.
ACD Gruppe
2021-02-11T16:19:30+01:00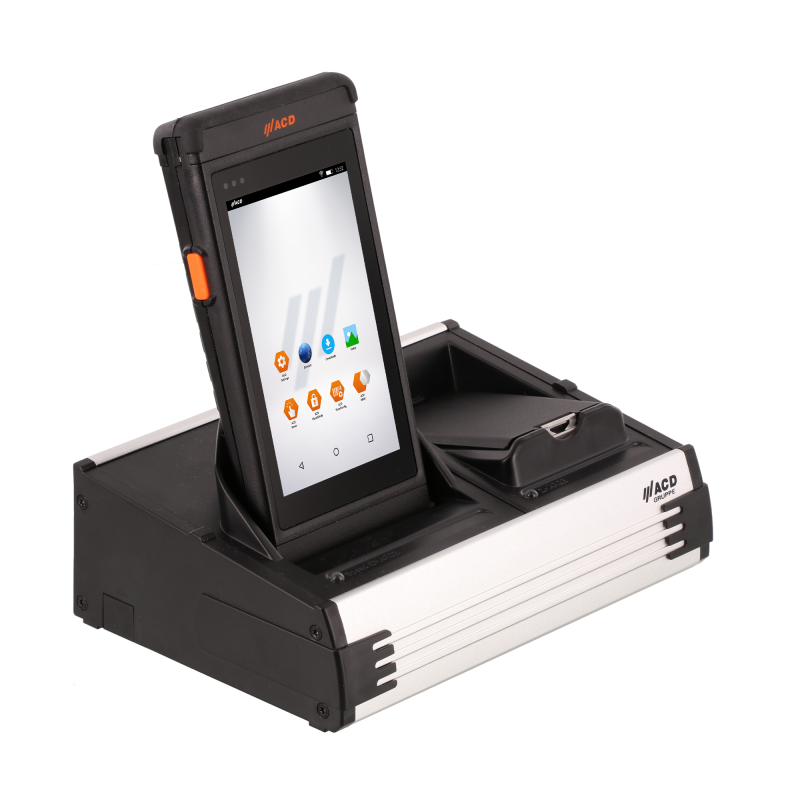 ACD Gruppe
2021-02-25T14:42:45+01:00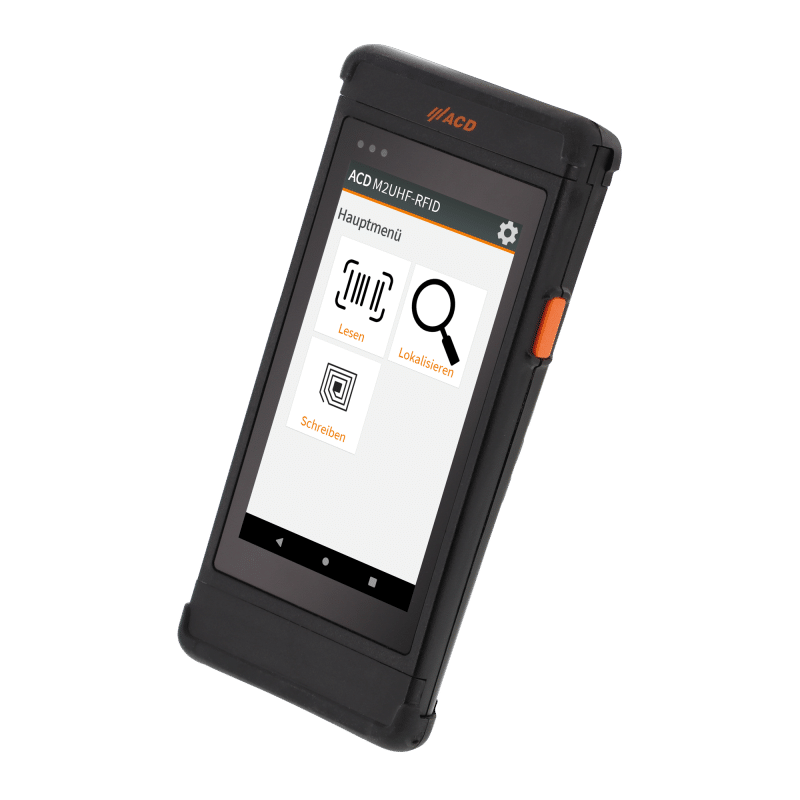 ACD Gruppe
2021-02-11T16:17:25+01:00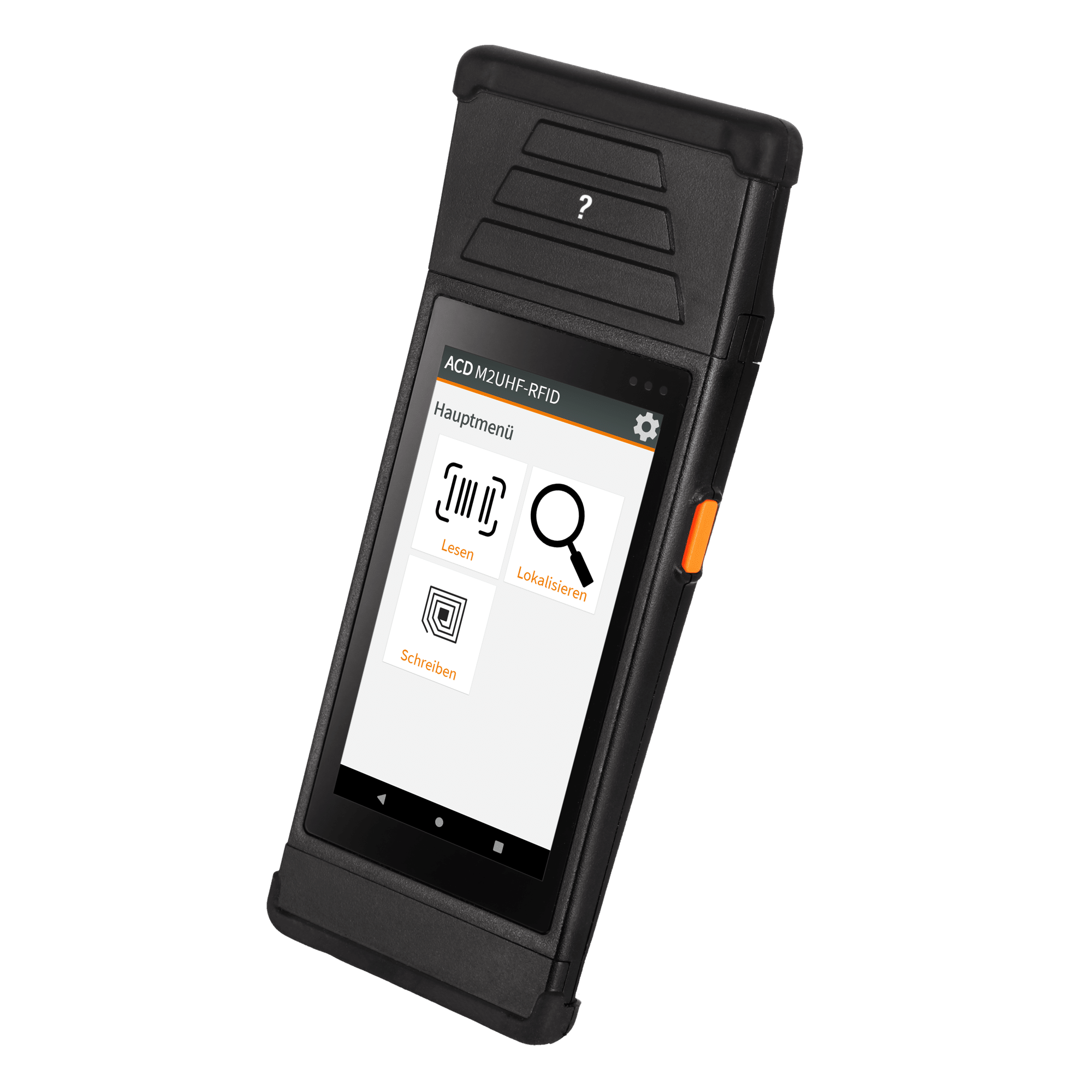 Different frequencies: LF-/HF-/UHF-RFID
Special Applications – Examples
ACD Gruppe
2021-02-04T14:39:08+01:00
ACD Gruppe
2020-11-11T13:46:25+01:00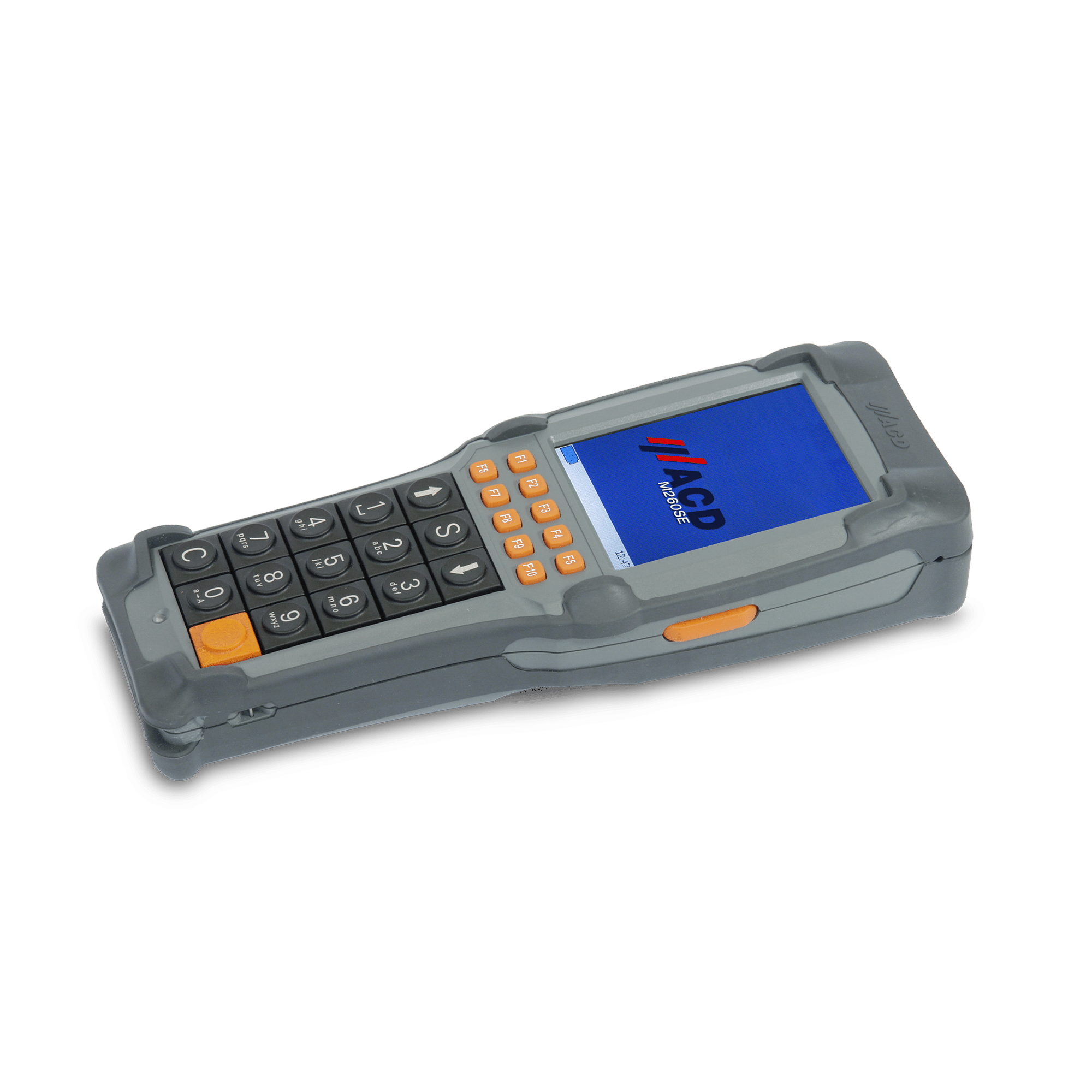 RFID Reader
RFID Transponder Reader
Radio Frequency Identification (RFID) is a basic technology for Industry 4.0 and any IoT applications. ACD develops various RFID readers, which are used for wireless transmission of sensor-generated measured values by means of "radio recognition". RFID systems can read and store technical data without contact and without visual contact.
M2Smart®SE with UHF-RFID reader
The first model is equipped with an UHF RFID reader. UHF refers to electromagnetic waves with an ultra-high frequency range between 300 MHz and 3 GHz. The M2UHF RFID module transforms the M2Smart®SE mobile handheld computer into an industrial-grade UHF RFID handheld for short-range applications. With its linearly polarized antenna and an adjustable output power of up to 23 dBm, the compact module covers the typical application scenarios in industrial environments. The operating system used is Android™ Industrial+.
M2Smart®SE with integrated HF-RFID reader
The M2Smart®SE Mobile Handheld Computer with integrated HF RFID/NFC Reader provides a robust and intelligent solution for mobile use with HF RFID. The frequency range is 13.56 MHz and the operating system is Android™ Industrial+.
Customized RFID modules
If our standard RFID products do not include suitable readers, you have the option of adapting individual RFID readers to your system. In the simplest case with the integration of your RFID reader into one of our standard housings. We are available for almost any kind of cooperation: development of production, as a partner for programming your individual application, etc..
Feel free to contact us!