Your advantages
Independent from external services
Award
ANDROID™ INDUSTRIAL+
The Android™ Industrial+ features a very secure operating system optimized by ACD for all ACD mobile devices. The sources of the operating system are located at ACD in Germany.
Information
Security "Made in Germany
No disclosure of data to third parties
No data migration and a high level of data security due to independence from third parties. All external services and accesses are removed from the source code.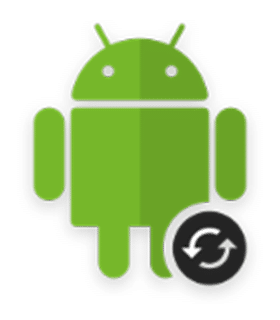 Security patches directly from the manufacturer from Germany
Fast integration of important and relevant security patches.
ACD Apps
Pre-built ACD apps for optimal workflow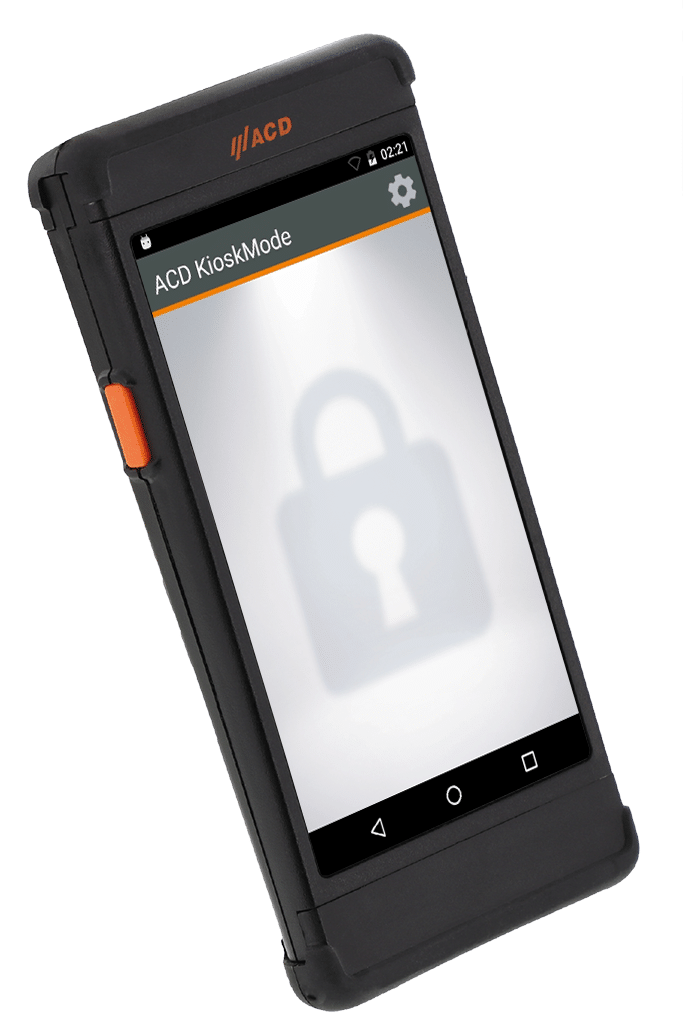 … is a software product for easy setup and configuration of Mobile Handheld Computers. Furthermore, a performed initial setup can be transferred to other devices.
… is a software product with which it can be ensured that the user can only access certain apps.
… is a software product for displaying relevant system information of Mobile Handheld Computers.
Many more apps are available and expandable by any Android™ app.
Mobile device manager
Easy to connect thanks to standardized interfaces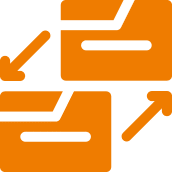 Use common mobile device managers
We offer all standard Android™ interfaces to enable the use of common mobile device managers without any problems.
Long-term support
ACD – A partner for life
Software Patches und Support
Regular security patches, upgrade of Android™ versions and long-term support for older Android™ versions.
Long-term availability of the hardware
Unlike consumer products, our mobile devices and spare parts continue to be available up to eight years after delivery.
Industries
Optimized for your application
Goods Management
The mobile devices with Android™ Industrial+ are used for mobile data acquisition and impress with their simple, intuitive operation.
Auto-ID
Android™ Industrial+ adapts to the application and can be used regardless of the industry.
Functional safety
In the area of functional and safe operation, mobile devices with Android™ Industrial+ are ideally suited for industrial applications, e.g. for wireless machine operation.
Our service
You will find our Android™ Industrial+ operating system in these products
Mobile devices with Android™ Industrial+ are used for flexible and mobile data acquisition. They impress with their familiar simple, intuitive operation and increased durability; even under the most adverse conditions. All devices can be customized on request.
Downloads
Files for download
Secure Android™ Operating System: Android™ Industrial+
Ease of use meets security
The mobile ACD devices are now also available with the operating system Android™ Industrial+. The advantages are clearly obvious: A modern user guidance accustomed by Android™ Smartphones, together with the quality and reliability of the German developer and manufacturer!
But what really distinguishes Android™ Industrial+ and makes it so unique compared to the conventional Android™ versions? Android™ Industrial+ is a very secure operating system optimized by ACD Elektronik GmbH for the mobile handheld computers M2Smart®SE, M270, M260TE, M266SE and the vehicle mount terminals of the MFT1x series. The complete Android™ sources of the operating system are with the manufacturer in Germany. ACD assures customers that data security is guaranteed without restriction and that no data will be transferred to third parties. The Android™ Industrial+ is a very secure Android™ which is available for many years and acts 100 percent independent of external services.
The advantages of Android™ Industrial+ in detail
In contrast to all competitors, who often rely on products from Asian manufacturers, the Android™ Industrial+ version of the ACD can be customized at any time, since all sources are located at the developer and manufacturer in Germany. At the same time, a fast reaction time is possible for adaptations, bugs and security patches.
The Android™ Industrial+ is a very secure operating system. The high data security is guaranteed by the 100% independence from external services; there is no data leakage. In addition, ACD offers an extended security and update service over the entire product life cycle for security patches and bugs. Fast integration and distribution of security patches as well as security and support for no longer supported Android™ versions is also provided.
Comprehensive service and support services complete the package. The advantage of communicating directly, uncomplicatedly and without language barriers with the German manufacturer (if necessary also directly with the Android™ developer team) is irreplaceable and unique on the market.