We deliver with shuttle service
Direct delivery
ACD Systemtechnik offer our customers daily or weekly collective transports and direct deliveries with our vehicle fleet. This ensures reliable delivery and therefore planning for our customers.
Efficient shipping logistics
Collective transports and ESD reusable containers
By taking on the delivery journeys for the fitted assemblies in ESD-compliant collection containers and assembly receptacles within the containers with our own vehicles, we guarantee the highest level of reliability and punctual delivery.
Taking back the empty reusable transport containers on the return journey creates an environmentally friendly transport cycle.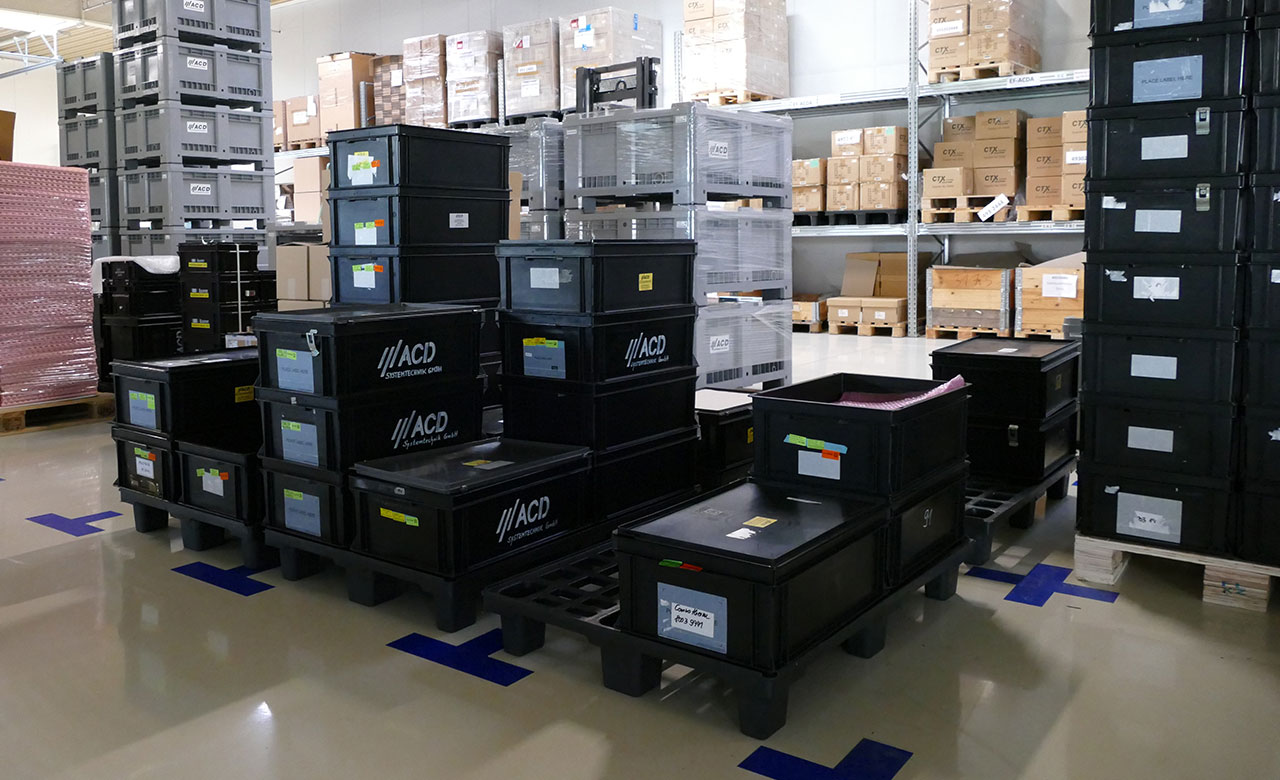 Reusable instead of disposable
ESD reusable containers
We offer added value for our customers through direct deliveries with our own vehicle fleet. The transport containers are driven directly from our outgoing goods department to the incoming goods department without intermediate storage and reloading. Fast and reliable.
Related services
Services that might also interest you