Technology – THT (assembly)
Through hole technology
THT assembly, also known as push-through assembly, is the common technology in circuit board assembly for all non-SMD components
Fastening wired components on the circuit board
THT assembly
With THT assembly, wired components are inserted through contact holes in the circuit board. The use of such components during assembly is also called push-through assembly. The manual assembly is carried out at the assembly workstations. Our staff are well trained for these tasks and carry out this work carefully in accordance with the assembly plans.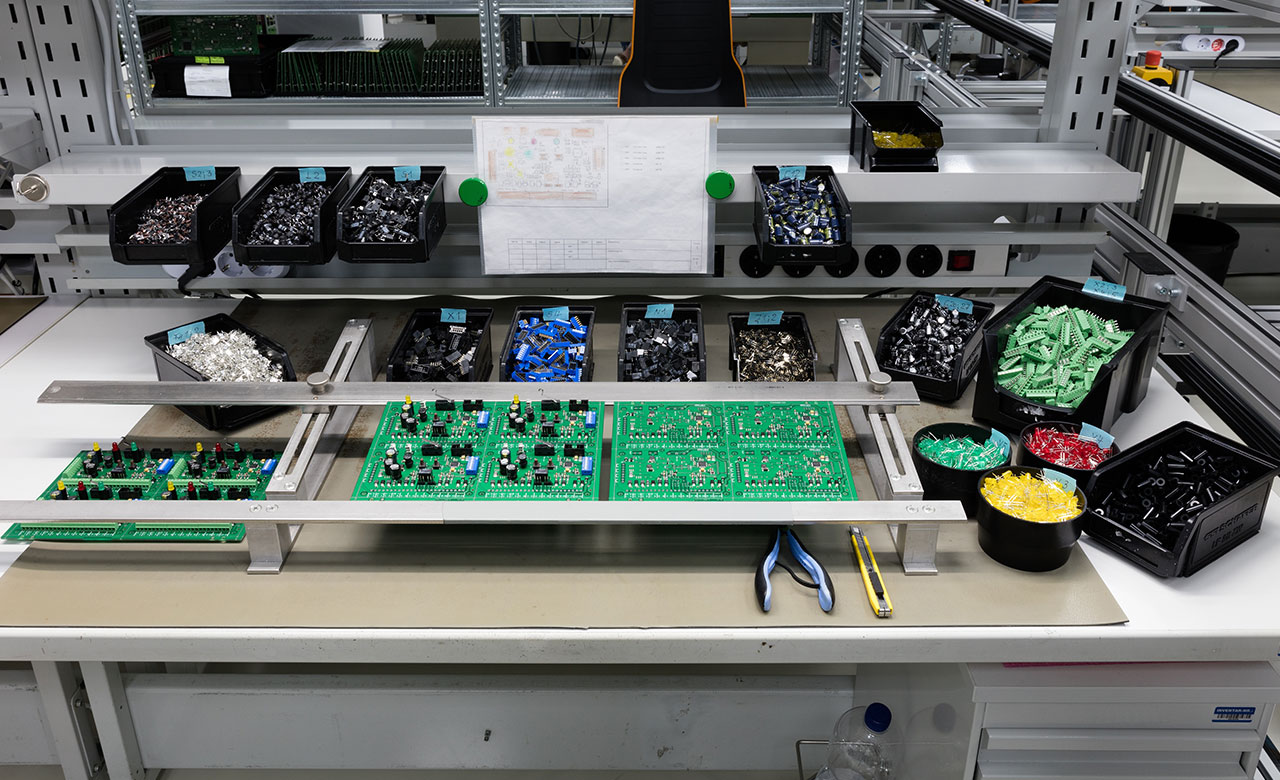 Assembly of wired components
Through-wired components
Specialists are available for manual circuit board assembly for components that cannot be assembled using the SMT machine. Our strength lies in the fact that, for example, this allows us to assemble power electronics in addition to plugs and transformers.
As a result, the functional scope of possible electrical circuits and applications that ACD Systemtechnik can equip increases considerably. This allows us to be extremely flexible, underlining our value as an EMS service provider in many applications
Assembly preparation
Preparing for processing
Our staff are highly trained and prepare the THT components for assembly at specially equipped workstations. Here we make use of the cutting, bending and beading options. This is mainly done with taped components.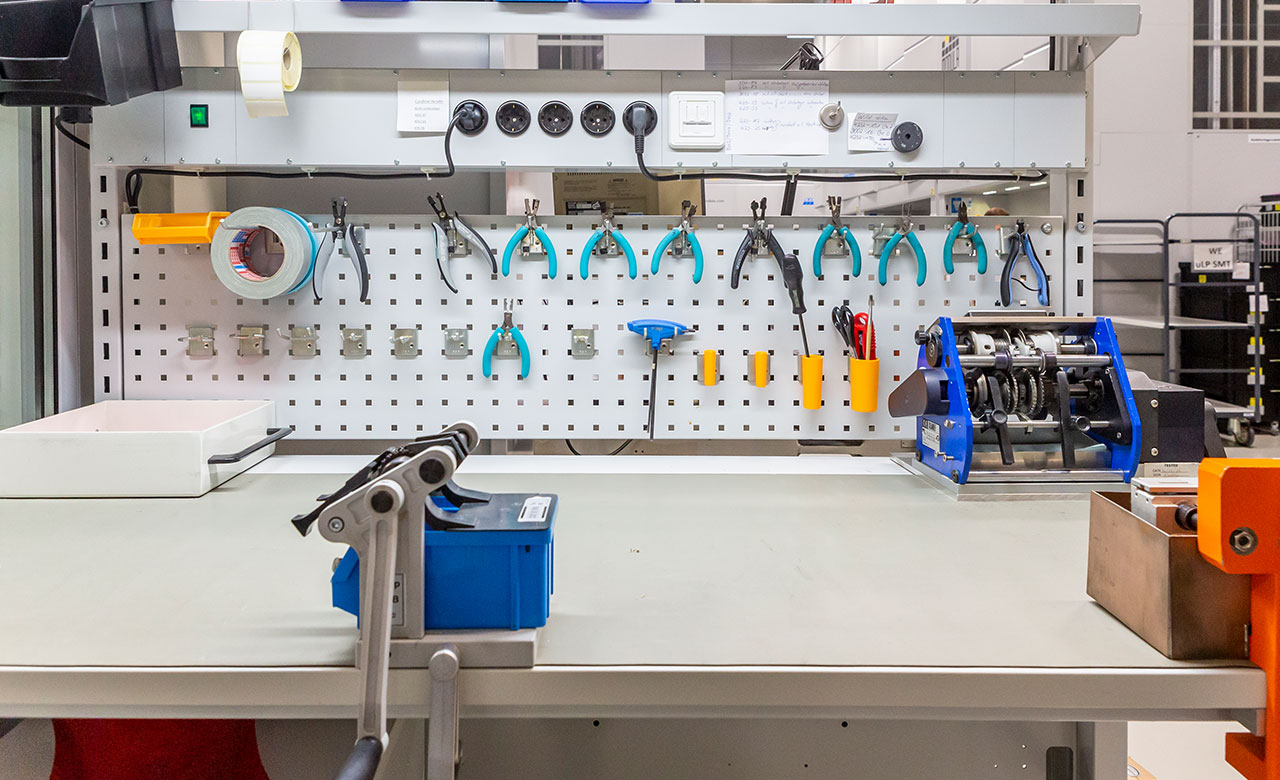 Related services
Services that might also interest you