Technology – SMT (assembly)
Surface Mounted Technology
SMT (surface mounted technology) and SMDs (surface mounted devices) are the common technology in circuit board assembly today.
More components per square centimetre
SMT assembly
SMT assembly can accommodate more components per square centimetre. It saves space and lowers costs. However, it also places higher demands on the production facility. The soldering process in the reflow oven requires nitrogen, otherwise the quality of the soldering points will be severely affected. Assembly is normally done by machine and only in individual cases by hand (smaller quantities).
Assembly lines
The core of our production are five assembly lines consisting of EKRA solder paste printers, (high-performance) ASM assembly machines, Rehm reflow ovens (1x ASSCON vapour phase oven) and ASYS and Rommel automatic handling systems.
Fastening components on the circuit board
Applying the solder paste
The first step in PCB assembly is to apply the solder paste. An empty circuit board is automatically removed from the magazine. The machine applies the soldering paste with the help of a sieve template. The solder paste has a sticky consistency and can therefore hold the entire spectrum of components on the circuit board. On the other hand, it also serves as a soldering agent in the soldering process in the reflow oven.
Surface mounted devices
Assembling
Surface mounted devices have been processed in the ACD Group since 1989. Production takes place on five assembly lines; with the lines running in two-shift operation (3-shift operation when machining). When a new assembly order is received, the components are first picked in the warehouse, then set up on equipment trolleys and made available for the further production process.
In order to be able to begin with assembly, the corresponding equipment vehicle must be docked and the stencil printer set up. The stencil printer is a fully automatic machine that aligns the printed circuit boards with the stencil, cleans the underside of the stencil and checks the amount of solder paste that has been printed on. After the printed circuit board has been printed and the paste has been inspected, the circuit board is transported to the automatic placement machine. We work among others with the SX series, the latest generation. The machines have linear drives and a digital vision system to ensure high-precision assembly of the components. All of the machines together have a practice-based assembling capacity of around 320,000 cph.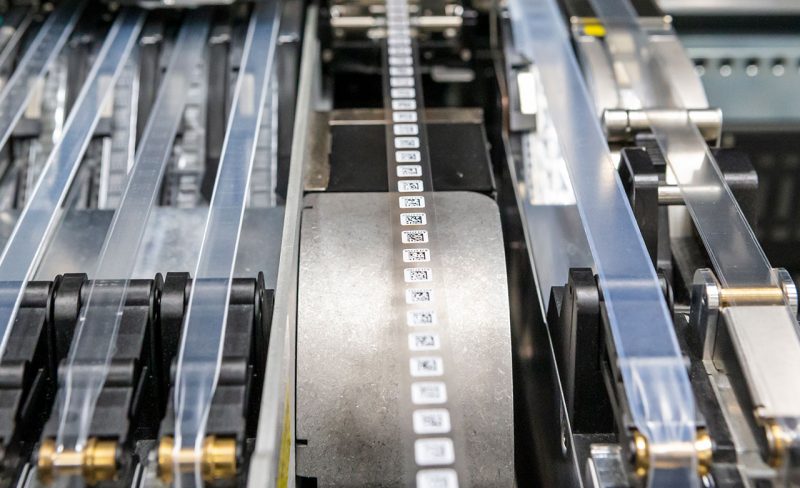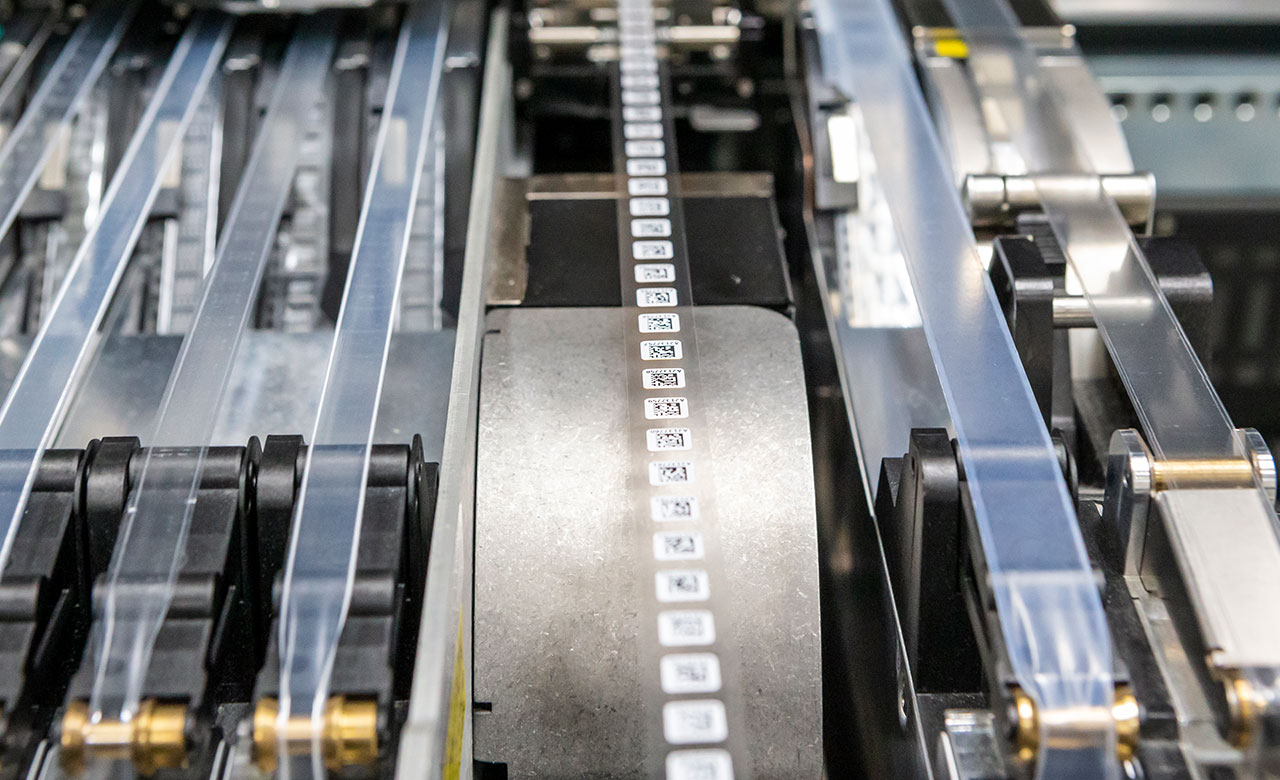 Related services
Services that might also interest you